Double & single seater kayak for sale - Polokwane
Tuesday, 16 February 2016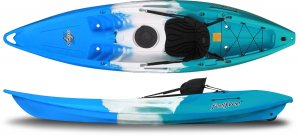 Contacts

Ahmed

0631906598
Item description
As one of the leading company in kayak production field, CIXI FeelFree has more than 15 years production experience, which makes CIXI FeelFree become the representative of the sophisticated level in this field worldwide and official manufacturer of water sports production like plastic kayaks and canoes.

1.Type A, Single sit in kayak, Family kayak.

The Family kayak modern design features give a versatile river play kayak for the advancing intermediate and a classic all round performer for the more accomplished paddler who is looking for a more forgiving cutting edge kayak .

2.Type B, Single sit in kayak, Sports kayak, racing kayak,

The racing kayak: Great down river speed, effortless eddy hopping capabilities and smooth, carving wave surfing. All-river predictability combined with play potential will make this the boat of choice for seasoned paddlers and whitewater newcomers alike.